UNIVERSAL ORLANDO
2-DAY PARK-TO-PARK TICKETS PLUS
1-DAY AT VOLCANO BAY
PER TICKET
(*2-Ticket Purchase Required)
at the GATE
$443
SAVE 60%

UNIVERSAL ORLANDO
2-DAY PARK-TO-PARK TICKETS
PLUS 1-DAY AT VOLCANO BAY
PER TICKET
(*2-Ticket Purchase Required)
at the GATE
$443
SAVE 60%
2-DAY PARK-TO-PARK TICKET
PLUS
1 EXTRA DAY AT VOLCANO BAY.
2 Days Park-to-Park admission to Universal Studios Florida and Universal's Islands of Adventure PLUS 1 extra day at Volcano Bay.
1 Day at Universal Studios
1 Day at Islands of Adventure
Includes Park-To-Park access
Valid for 7 consecutive days
Admission to select venues at CityWalk
Early park admission to US & IA
1 Extra day at Volcano Bay
Save up to 60% off the gate price for 2 tickets!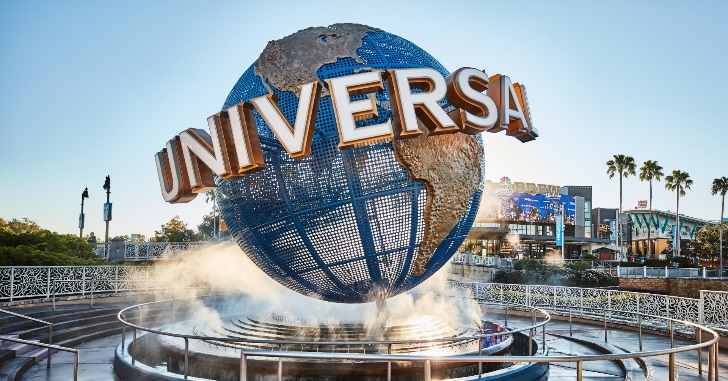 *2-ticket purchase required with this offer
*Limit of 2 tickets
at this price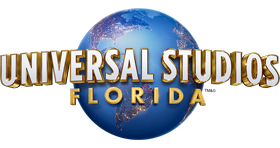 ABOUT UNIVERSAL STUDIOS
It's just like watching your favorite TV shows and movies IRL, except with the ultimate ride-y things like twists, turns and drops. Face villains more menacing than your kids pre-churros. Save the earth daily or even hourly. Oh and dragons, have we got dragons. And one of them even breathes real fire so that's cool (err hot). This is way beyond the movies.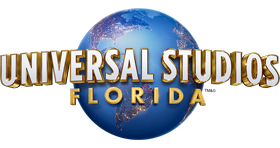 TOP RIDES & ATTRACTIONS
At Harry Potter and the Escape from Gringotts™, enter beneath a massive fire-breathing dragon and journey deep underground on this multi-dimensional thrill ride.
Hollywood Rip Ride Rocket™ is a towering coaster that offers a musical twist: As you strap in, you'll pick the song you want to hear above your own shrieks.
In Despicable Me Minion Mayhem™, you're recruited for Gru's latest scheme—one where you'll become an actual Minion. But when things don't go as planned, you're launched into an unforgettable trip through his super villain laboratory.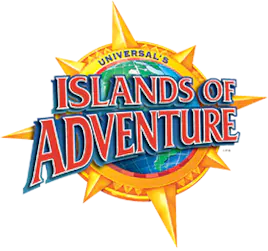 ABOUT ISLANDS OF ADVENTURE
This is where it goes down. And up. And down again. To those who say "Yay adventure" we're here for you. Superheroes. Magical creatures. A school of witchcraft and wizardry. Even dinosaurs (turns out, not so extinct). Take a ride, multiple rides. Some will drench you. Some will just mess up your hair. Some will make your head spin (figuratively speaking). All of them will say: Every island is a new reality.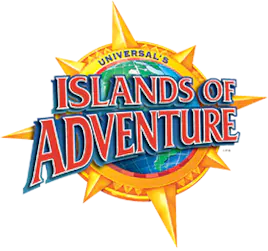 TOP RIDES & ATTRACTIONS
At Jurassic World VelociCoaster™, board your vehicle for a high-speed dash through the park's raptor paddock. Feel the rush of the hunt as you race alongside these nimble predators, twisting and soaring above the land and water.
In Hagrid's Magical Creature Motorbike Adventure™, join Hagrid™ as you fly deep into the Forbidden Forest, beyond the grounds of Hogwarts™ castle, on a thrilling roller coaster ride that plunges into the paths of some of the wizarding world's rarest magical creatures.
In The Amazing Adventures of Spiderman™, strap on your 3-D glasses and join the world's most famous webslinger on a high-flying adventure.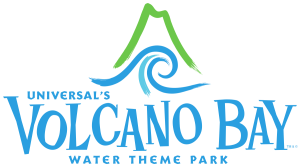 ABOUT VOLCANO BAY
It's a water theme park. Which is like a theme park with a whole lotta water. And that big thing in the middle is just like a real volcano. 'Cause you know volcanoes have water slides, the kind that'll make you chicken out at the last minute unless your friends (or kids) peer pressure you. And if you're more a go-with-the-flow type, we got chill things like a winding river, wave pool—oh, and lounge chairs. Doesn't get chiller than that. Remember, it's a South Seas oasis (and nothing says oasis like a volcano).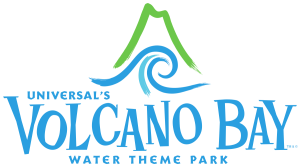 TOP RIDES & ATTRACTIONS
At Krakatau Aqua Coaster, experience the power of Krakatau on this amazing ride. Four-person canoes slide upward through the mists and into the dark twists and turns within the volcano before emerging with a plunge through a shimmering waterfall.
At Waturi Beach, take in the unforgettable view of Krakatau, the mighty volcano and its stunning series of waterfalls that pour into the sparkling lagoon. Swim, splash and relax right along with the locals amid the breathtaking view and warm waves.
Why Do I Get Such an Amazing Price?
FREQUENTLY ASKED QUESTIONS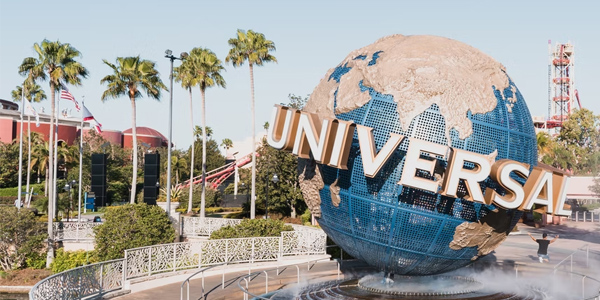 We're a company that strives to help people find the best of everything VACATION has to offer. Founded in 2004, we've been committed to providing our customers with excellent customer service, and quality stays for a great price.
"I normally book my family trips over the phone but EpikVacations is my new favorite way to book! Who would've thought that it would take a few clicks to get an affordable and fun trip?!"
"I was nervous at first booking such a cheap trip but it was the best experience in Orlando. My kids got to experience the Magic Kingdom for the first time. The site was a smooth and seamless experience! I recommend EpikVacations to all my friends and family out there."
"Using EpikVacations was super easy and simple! Jocelyn, our booking rep, was awesome. She really helped plan out our family trip!"