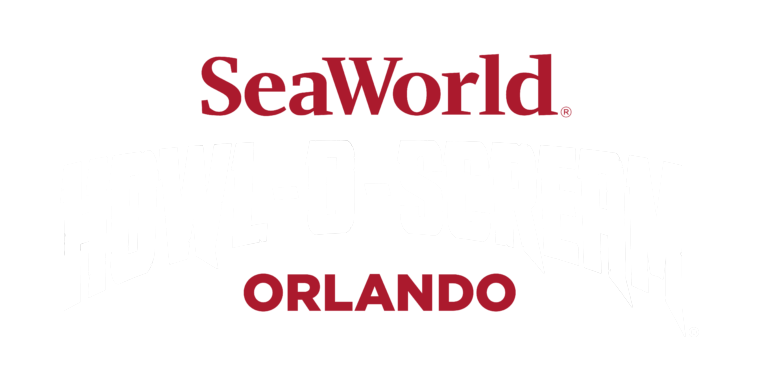 SELECT NIGHTS | SEPT 8 – OCT 31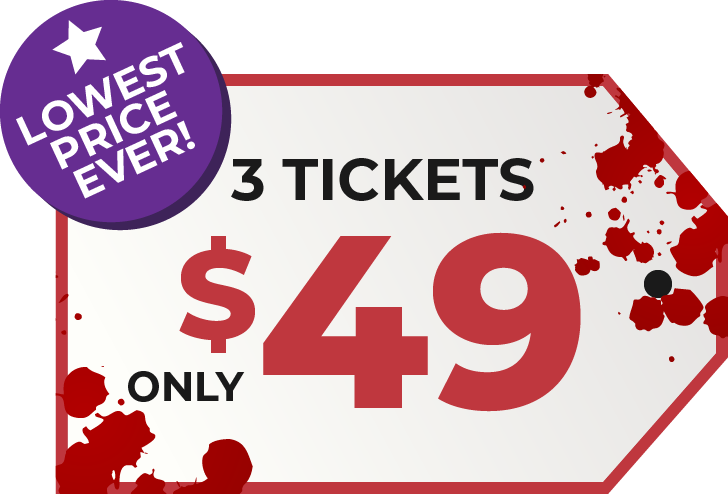 CALL NOW
TO RESERVE YOUR TICKETS!!
Offer only available by phone
800-881-2972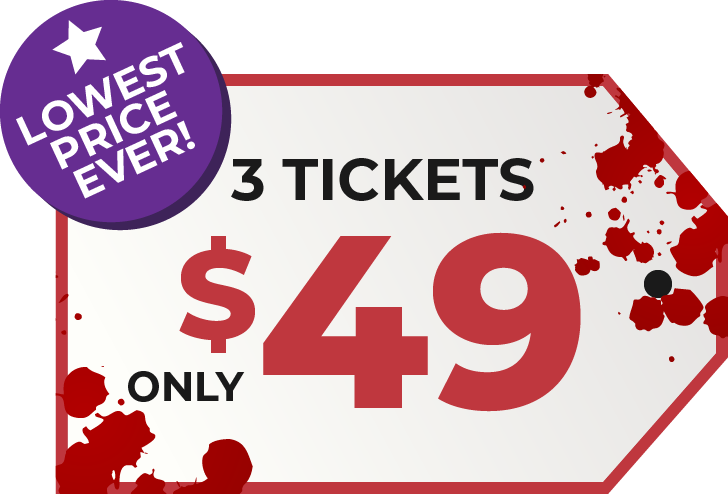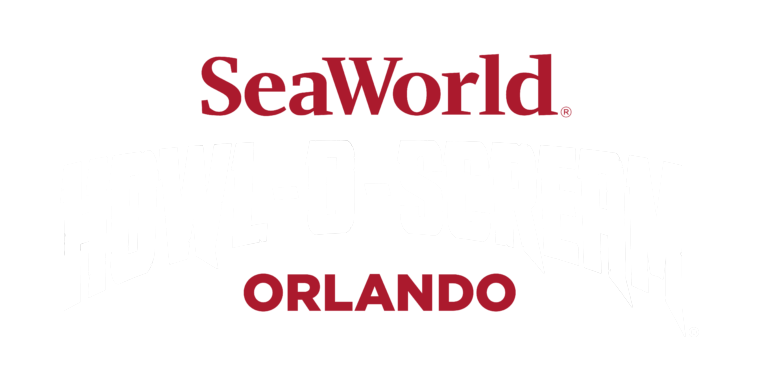 SELECT NIGHTS | SEPT 8 – OCT 31
CALL NOW
TO RESERVE YOUR TICKETS!!
Offer only available by phone
800-881-2972
What's Included With This Offer?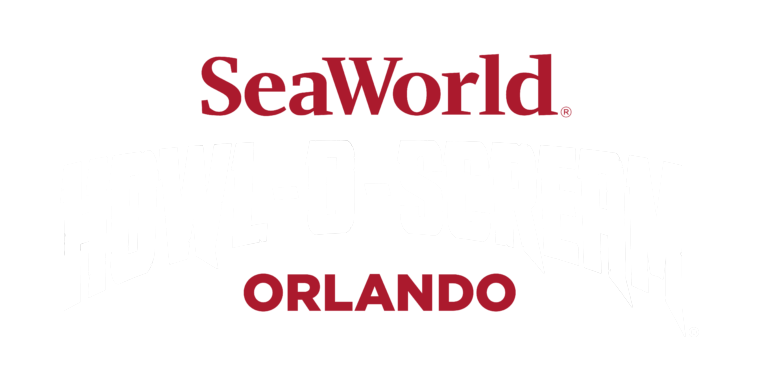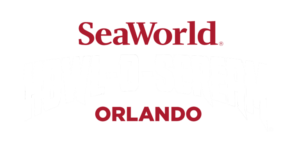 SELECT NIGHTS | SEPT 8 – OCT 31
3 Howl-O-Scream 2023 Tickets
Price for three tickets:
Valid for 1 visit on the selected Howl-O-Scream 2023 event night.
This ticket does NOT include daytime admission to SeaWorld Orlando.
Howl-O-Scream starts at 7:00 p.m. each event night.
We'll Give You Something to Scream About. The Screamiest Event of the Season is Now at SeaWorld Orlando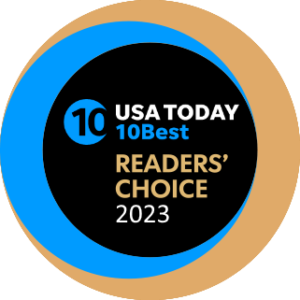 Seaworld's Howl-O-Scream has been voted one of the 10 Best Theme Park Halloween events by USA Today's 10Best Readers' Choice Awards, 2022.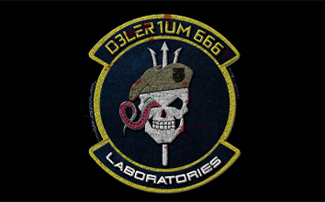 D3LER1UM666 Laboratories
Explore D3LER1UM666 Lab, a government-established mercenary HQ established to counter the threat posed by the Sirens. Tour the facility and help support the cause. What could possibly go wrong?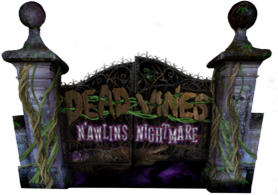 Dead Vines: Nawlins Nightmare
Feet don't fail you now! You're trespassing on her land and it's going to take some Nawlin's magic to get you through this one. Keep your head up and eyes open! You don't want to miss this! In the end you might get beaded… or you might be-dead.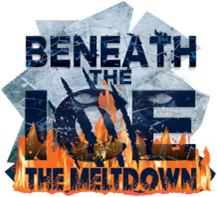 Beneath the Ice: The Meltdown
You're about to witness the hottest rescue attempt ever made. The ice siren has been captured and her fiery sister has arrived just in time to release a blazing wrath and save her twin.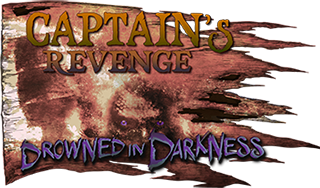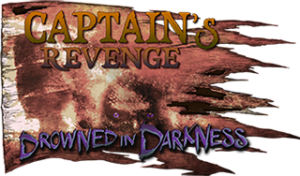 Captain's Revenge: Drowned in Darkness
A ship on an endless journey sails by Darkness. You can seek the horizon, but you'll never reach it. She has a hold of this vessel now, and you might have just boarded the last cruise you'll ever take.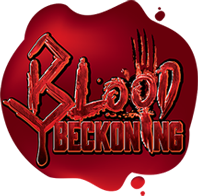 Blood Beckoning
Scratch's strength is weakening and she's out for blood. No one is safe and what Scratch wants, Scratch gets. Her beauty comes at a price…will you pay it?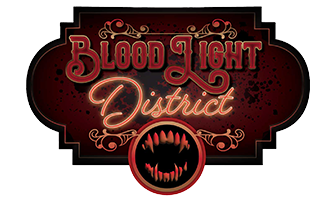 Those who walk the streets of this borough will tempt your deepest desires. You can fight their beckoning, but you will not win. Do not be fooled by their beauty and lust. Stay too long and you will be forever bound by blood.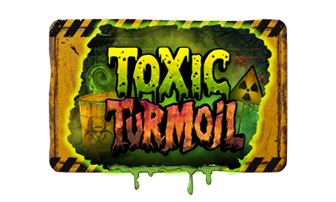 A toxic catastrophe has caused this hidden chemical landfill to be overcome by mutated creatures, humans, and plant life. Your only chance is to make it to the exit at the other end of the yard. Be careful where you step, not everything is as it seems.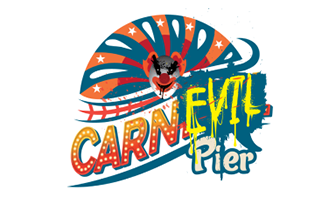 The freaks, sinister Barkers, and demented clowns that inhabit the Carn-Evil Pier welcome you to stay a while. Have a drink and a snack. You can even try your luck at the games… but beware, if you lose, your soul belongs to the pier.
Welcome to Portal of Passage. We invite you to meet some of Howl-O Scream's most devious inhabitants. Have a drink, catch a performance, and enjoy the atmosphere while you wait for the night to begin. The gates will be opening soon, will you be a spectator, a participant, or a victim?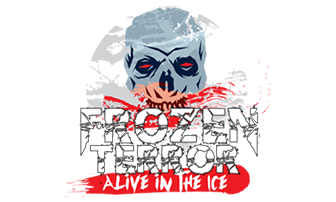 Frozen Terror – Alive in the Ice
The brutal Arctic conditions are the least of your worries. These will be the most persistent zombies you'll ever meet. Not even the frozen Arctic wasteland can wipe these creatures, so remember that before entering this zone.

It's hazardous to pass through this backwater bayou, but there's no way around. Voodoo and witchcraft aren't real, right? Stay alert, or the dark magic will drag you down.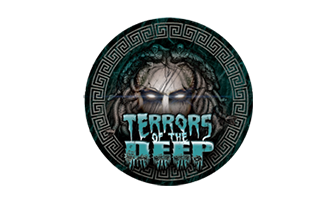 Out of the dark depths you will encounter a beautiful sunken village filled with remnants and treasures from the surface. These treasures have been claimed by a cursed Pirate crew that will give No Quarter to scallywags and landlubbers.
More Howl-O-Scream Experiences!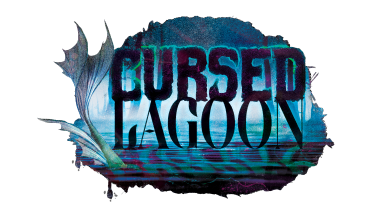 What's lurking beneath the surface? See for yourself…if you dare. Located in Forever Pearls.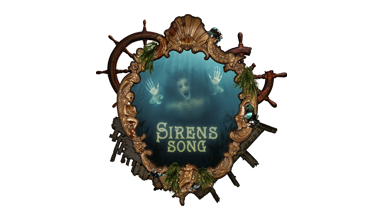 The sirens are here to tell their story…and feast on your fears. Don't miss a moment of this mesmerizing outdoor show.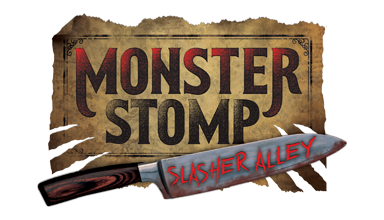 Prepare yourself for a darkly entertaining pulse-pounding musical performance starring the one and only Jack the Ripper.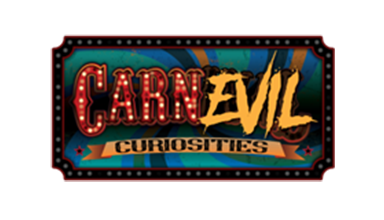 Step right up to a world of wonder and evil. Don't be fooled by the unknowing wanderers who make their way to this specialty bar. The carnival magic is contagious, don't let it infect you.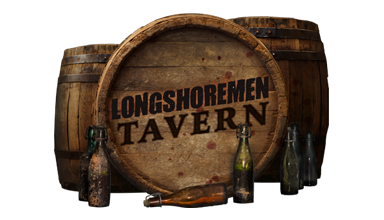 This year, there be a new tavern in port where pirates warm their bellies with flamin' rum. You might hear tales of mythical monsters and intrepid adventurers. You might discover an old SeaWorld treasure that's been (partially) resurrected. Take a break from the sirens and squalls and plant your weary hides here. The Longshoremen are dying to entertain you.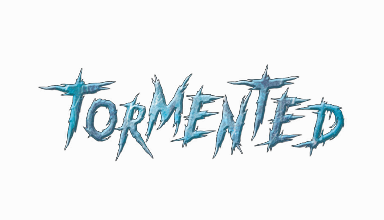 This is one place where a cold frosty one is a good thing. Take refuge from the wintry terrors of the Arctic hellscape outside and do a little refueling here. If you're feeling mischievous, you can even join in and frighten your fellow expeditioners while they're braving the horrors beneath the ice. How's that for refreshing?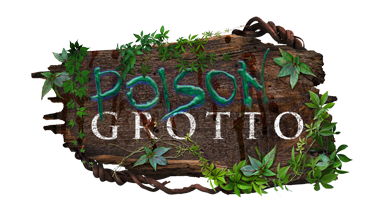 What's your poison? Unwind with a refreshing concoction and explore the enticing atmosphere of this unearthly lounge. It's a fleeting escape from the deadly vines and savage servants nearby. Just be sure to keep your eyes open and pay proper respect to the one who lured you in. You're her guest here, and she's always watching.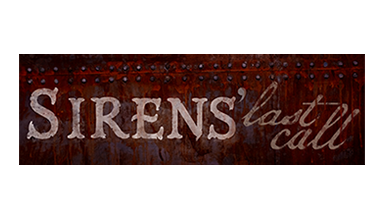 Creatures of the shadows need a place to play too. Could it be this rusted-out underground warehouse? Glance around and do your best to blend in. The regulars here are devoted followers of the sirens, and they know how to spot an outsider. Be sure to pay homage to them by trying the bar's signature drink, "The Siren's Kiss."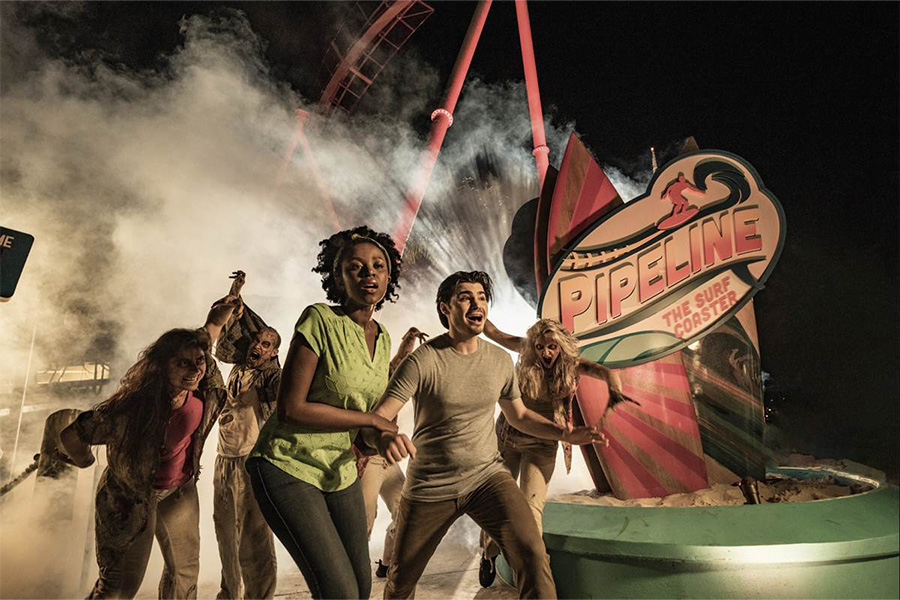 Have you ever ridden your favorite attraction in the dark? It wouldn't be a SeaWorld visit without a ride or two, but it wouldn't be Howl-O-Scream without a dose of nighttime terror. Meanwhile, sinister interactive surprises await at your favorite bar haunts. After nightfall, every moment of fun comes with a splash of fear.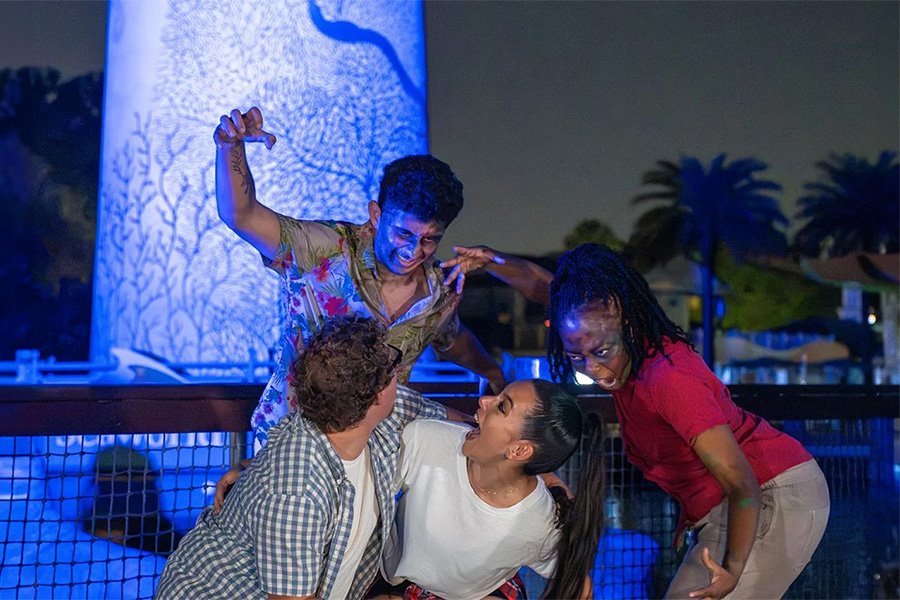 There are no safe zones. There are no places to hide. The scares are everywhere, and the roaming haunts never weaken. Get ready for immersive terror at every turn during SeaWorld's Howl-O-Scream. Stay alert and be prepared for anything, because you never know what's waiting up ahead (or creeping up behind you).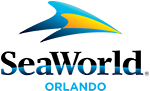 Cashless: The easy way to pay & play
Why Do I Get Such an Amazing Price?
FREQUENTLY ASKED QUESTIONS

SAVE
MONEY, PRICE MATCH GUARANTEE
We're so confident in our pricing that we're putting our money where our mouth is! Our price match guarantee gives you the peace of mind that you're getting the best rate available.

JUST
RELAX
, WE'LL TAKE THE REST
We know booking your vacation can be stressful. EpikVacations is a group of dedicated Vacation Specialists & Planners ready to book you the best possible deal in the most hassle-free way.

GREAT
EXPERIENCE
, BOOK WITH CONFIDENCE
Since 2004, Orlando's Magical Getaway has
been a trusted leader in travel, having booked more than 200,000 room nights at hotels across the United States.