Orlando Accommodation
& Cash Packages starting at
Offer only available by phone  800-881-2972

Orlando Accommodation & Cash Packages
starting at
Offer only available by phone  800-881-2972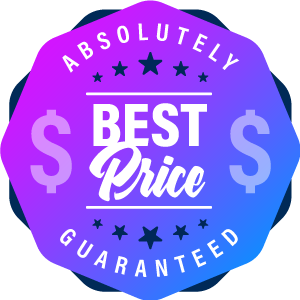 Call Now to Select a Package and Reserve Today!  800-881-2972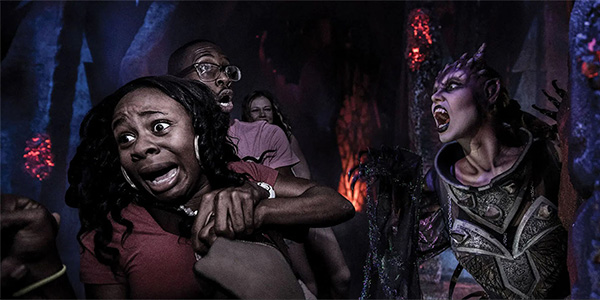 $150 Cash Back
or Visa® Gift Card
For A Refundable Deposit of
Retail: $150 | Save: $150 | 100% OFF
*Prices based on value season.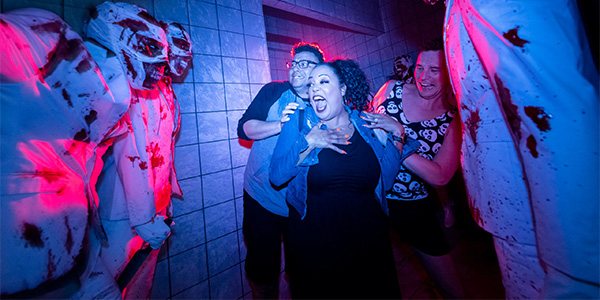 3 Days/2 Nights +
$50 Visa® Gift Card
Retail: $350 | Save: $301 | 86% OFF
*Prices based on value season.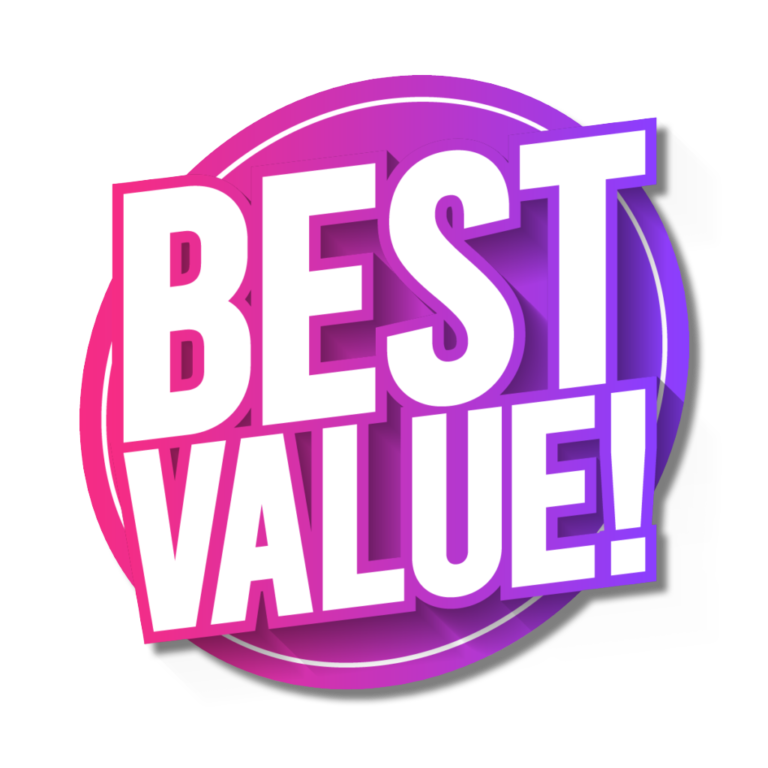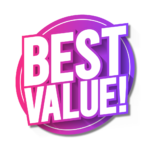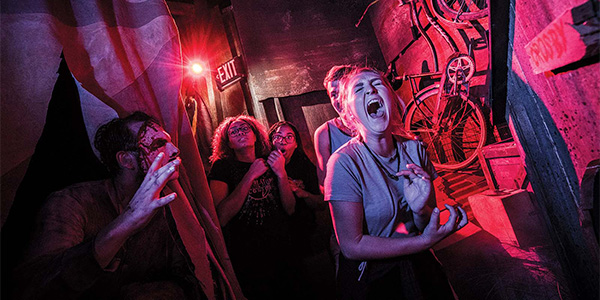 3 Days/2 Nights +
$100 Visa® Gift Card
Retail: $400 | Save: $311 | 78% OFF
*Prices based on value season.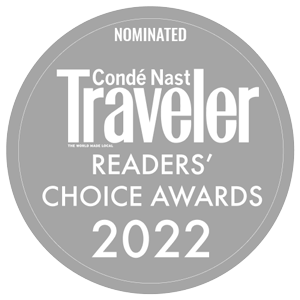 Westgate Lakes Resort & Spa
9500 Turkey Lake Road, Orlando, FL 32819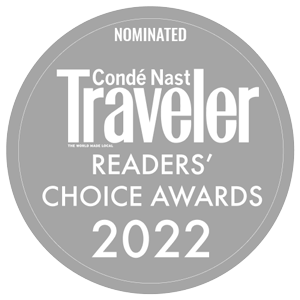 REASONS WHY WE ♥ THIS RESORT
Close to the Theme Parks
Onsite Spa
 Onsite Water Park
Sports Bar/ Bowling Alley
Multiple Pools & Hot Tubs
Poolside Bars
 Onsite Restaurants
 Miniature Golf Course
 Paddle Boat Rentals
 Mini Market
Free Parking
Fitness Center
Ice Cream Parlor
24-Hour Front Desk
Pet Friendly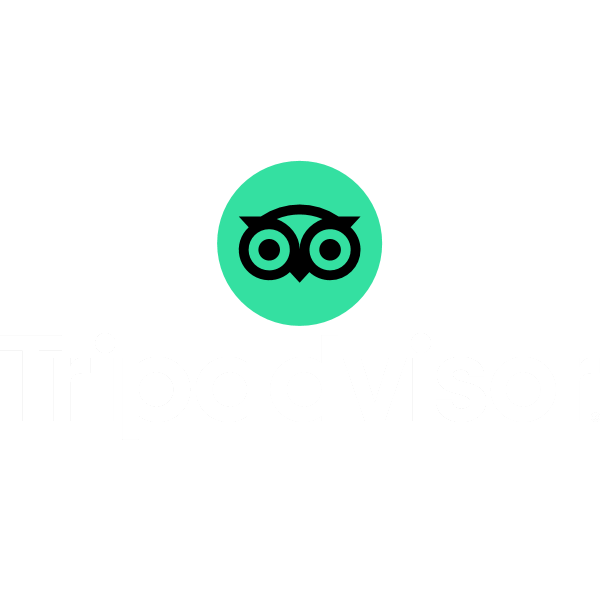 What People Are Saying About Westgate Lakes Resort & Spa
These reviews are the subjective opinion of TripAdvisor members and not of TripAdvisor LLC.

SHERRY B
Yakima, WA

Beautiful Property
"I took a red eye into Orlando and was pleasantly surprised that they had a room ready for me at 7 a.m. The staff was attentive and SO helpful everywhere I went on property. I had a junior suite with a kitchen which was spacious, clean and appropriately furnished. This resort has so much to offer; mini golf, arcade, restaurant, little mini-mart/gift shop, bowling, fishing, paddle boats, paved walkway around the lake, water park for kids and shuttles that will pick you up and take you to the other parts of the property. I really enjoyed my stay and will be back."

MARIE J
Louisville, KT

Wonderful Place
"Went in Nov with 2 teenagers. Was a little concerned bc I read some bad reviews but this place is great! Place was clean, staff nice, lots of pools and activities. Close to all the parks we wanted to go to. Loved that we were able to bring our dog. We used the gas grills for dinner and the firepits for smores. Nothing major to complain about. I would come back and would recommend this hotel to families with kids."

EMILY S
Orlando, FL

Waterpark Fun!
"Amazing get away !!!! Loved my time here with my family, the water park was so much fun! The kids loved the Little Parrots Splash Zone! Me and my husband enjoyed the lazy river and tiki bar as well. ALSO, HUGE SHOUTOUT to the water park supervisor Justin Leon who helped answer all of my questions and went above and beyond to make sure me and my family were enjoying our stay!! He was very friendly and professional and definitely had a positive attitude. Definitely recommend you guys to come out !"

JOSE M
Austin, TX

Good Place To Stay
"I dont know about everyone else's experience but we stayed for a week in the 500 building. It was a renovated building close to all the amenities. It was a 2 bedroom and was very big and clean. The pool nearby is heated and there is a grocery store onsite and a couple of restaurants that offer room service. The staff were friendly and checkin was easy. I didnt have anyone approach me to buy timeshares or anything. Its hard to find a parking space close to the building at night and the wifi can be a bit slow and spotty. The location is close to a lot of venues and parks. I would stay here again."
WORLDADVENTURER1969
Asheville, NC

Thanksgiving Week & Husband's 50th Birthday Celebration
"Beautiful resort, lots of things to see and do, has a brand-new waterpark, restaurants, stores, and more! Lots of pools, bonfires, bikes. Play miniature golf, tennis, volleyball, basketball, pickle ball and more! Has arcade and bowling onsite."

MARIA T
Marietta, GA

Fun and Relaxing
"Just visited on Feb 28th for three amazing nights. Staff was helpful and kind. The unit I stayed in was top notch. It was clean and comfortable with everything we needed inside. I will definitely be coming back. Plenty to do for entertainment. I Love Westgate 😍"
Scream Together or You Won't Last Long
Legend has it you should never go alone to Universal Orlando's Halloween Horror Nights, The World's Premier Halloween Event. Summon your scream squad and you might survive.
*Named Best Halloween Event by Amusement Today's Golden Ticket Awards for 13 years (2006, 2008-2018, 2021)

10 Mind-Ripping Haunted Houses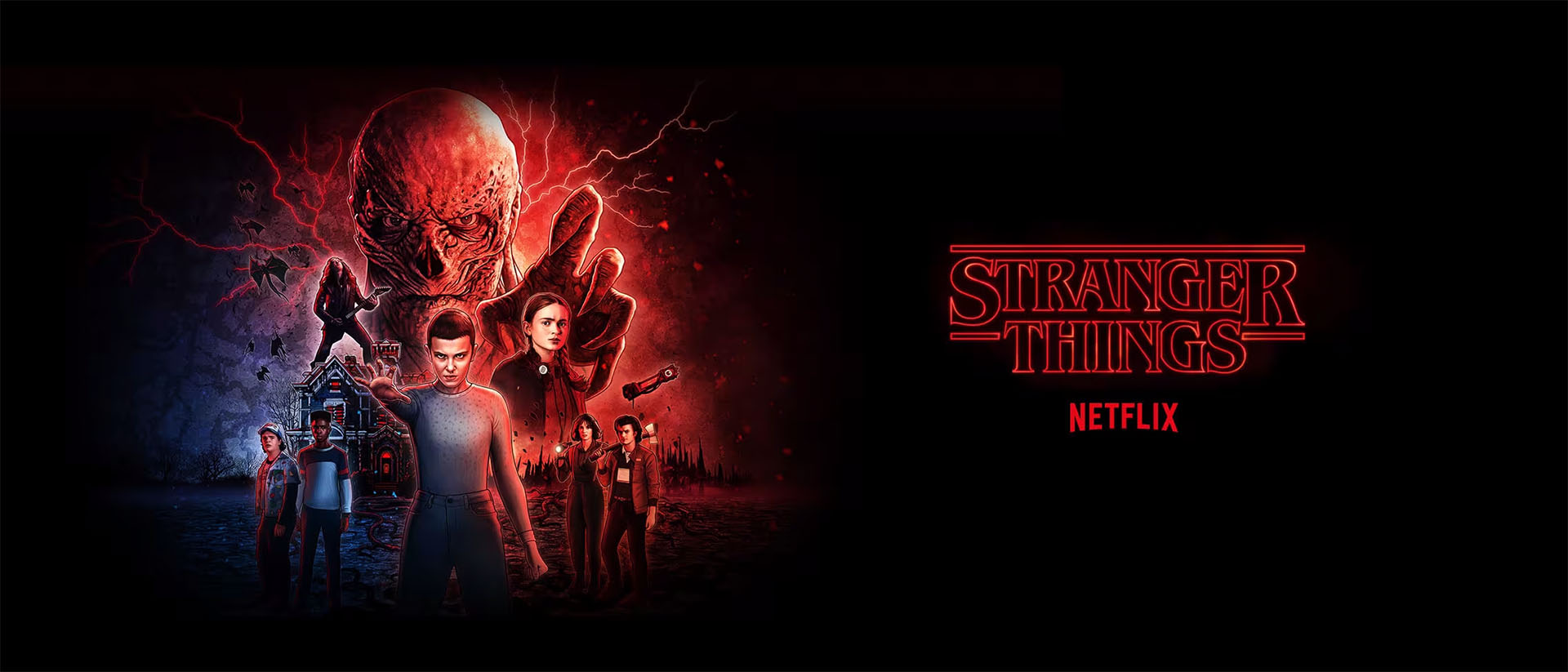 Stranger Things 4
Try to Escape the Curse of Vecna

You'll need your squad to resist Vecna's gruesome curse. Like Eleven, now's your chance to stop him once and for all as you take on the scariest season of Stranger Things yet.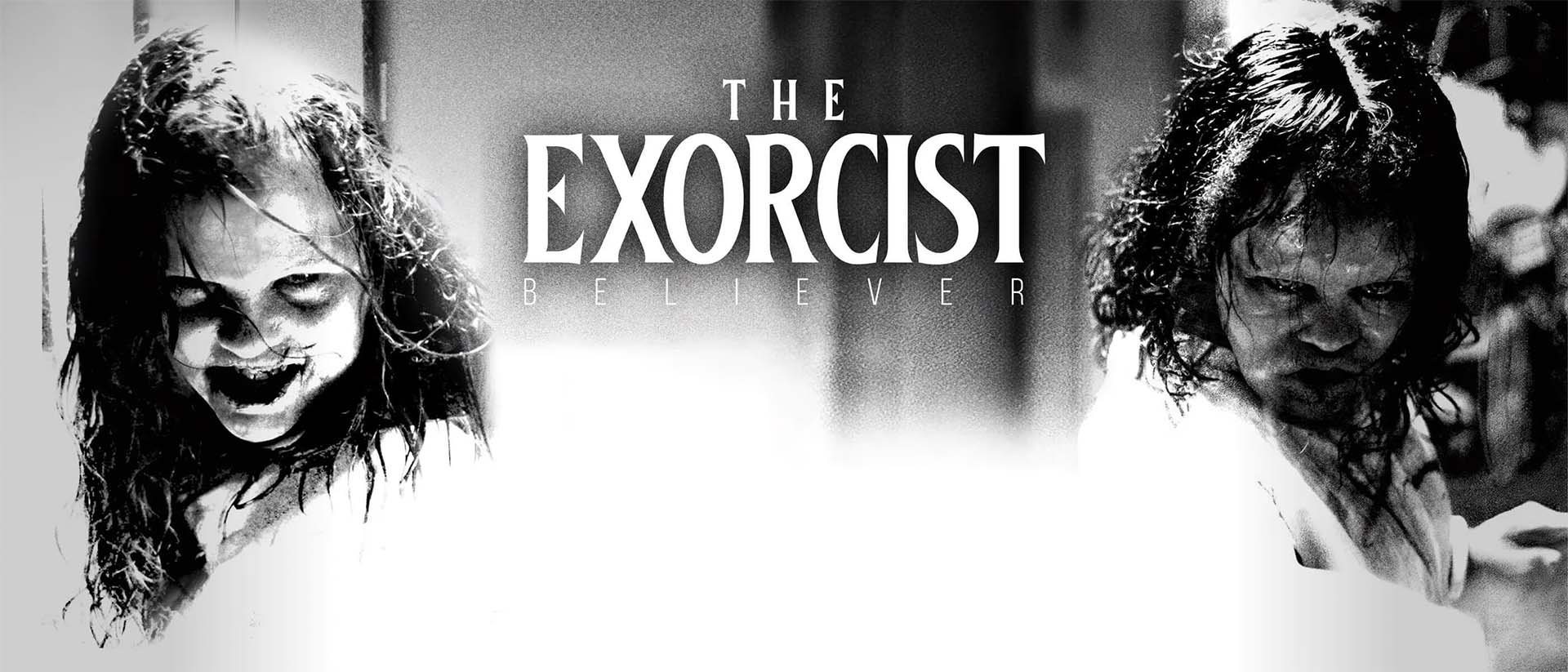 The Exorcist: Believer
An Evil Reawakened

Two missing girls have been found with no memory of what happened to them. But wherever they went, the ultimate evil has returned with them. Enter the most terrifying scenes from the new Blumhouse film.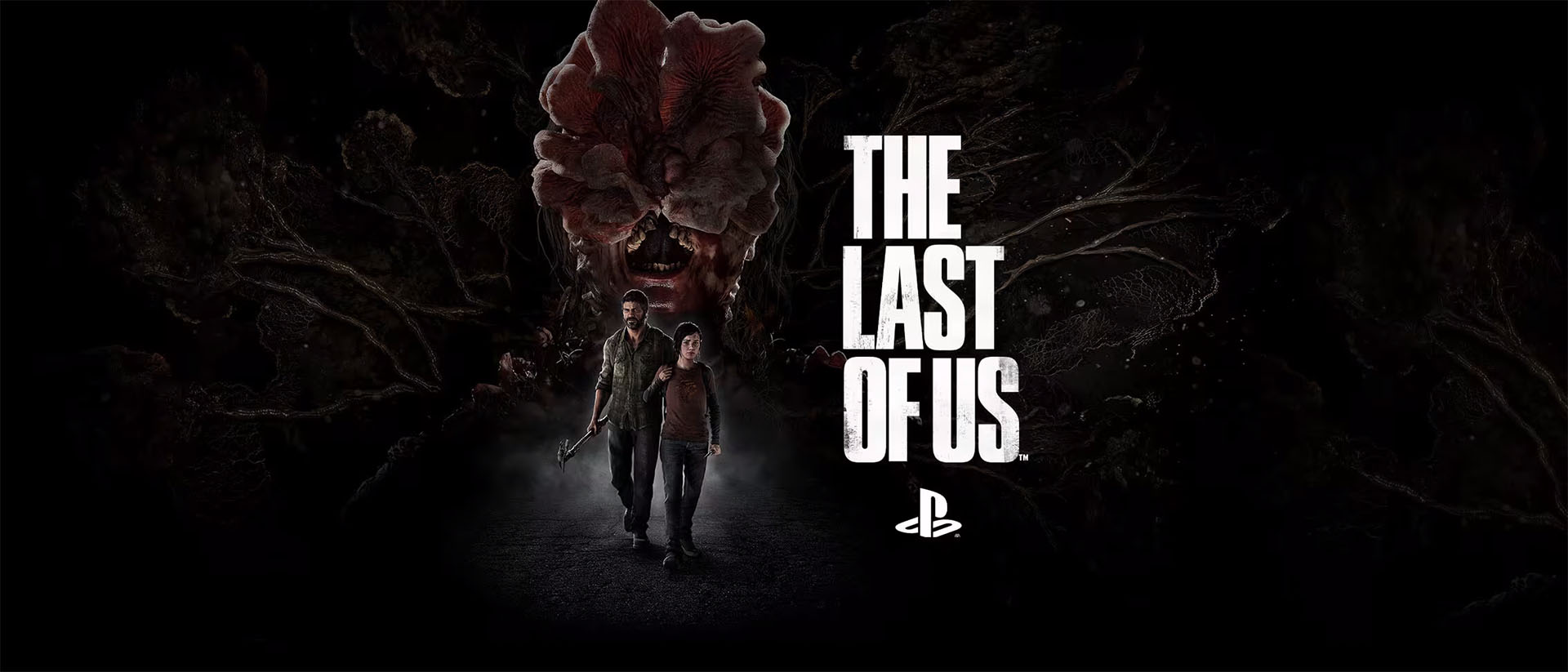 The Last of Us™
Step Into the World of The Last of Us™

You and your squad will encounter the haunting and overgrown world of the video game in a brand-new, terrifying way. Stay silent if you want to survive a multitude of Clickers, Hunters and more.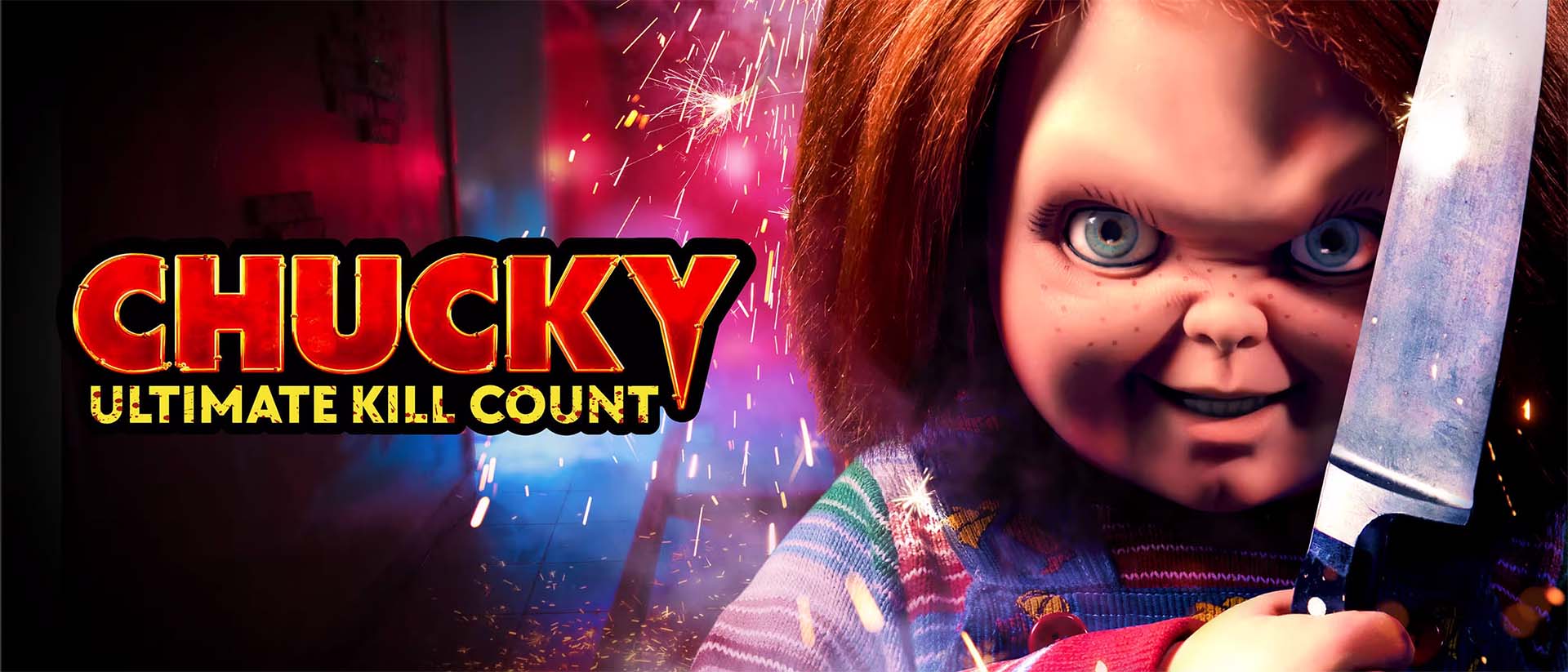 Chucky: Ultimate Kill Count
Chucky's Back for Even More Carnage

Chucky, the serial killer doll, is back for a new gorefest! He's hijacked his own haunted house with all kinds of bloody hijinks. You and your friends must try to survive his ultimate kill count.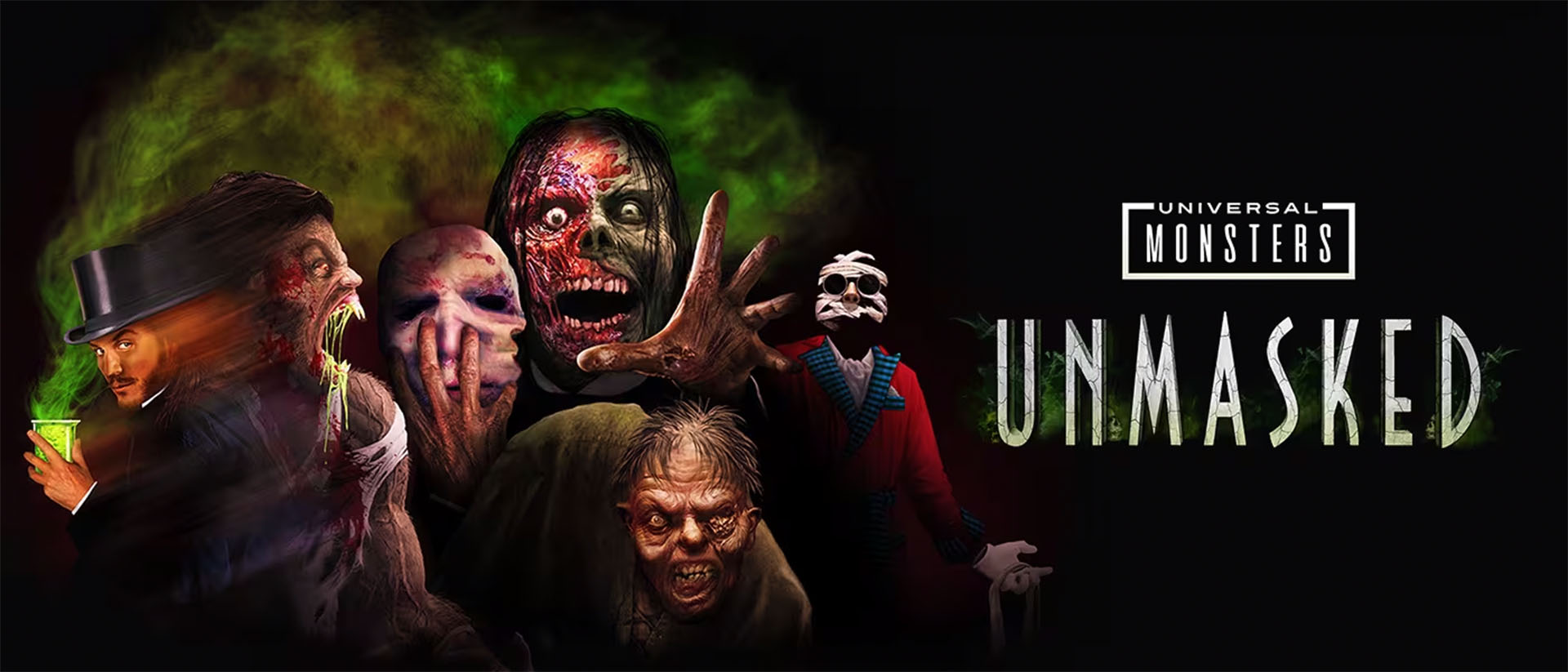 Universal Monsters: Unmasked
Four Universal Monsters. One New Nightmare.

Descend into the Paris Catacombs, where you and your squad will face a new horde of Monsters: Dr. Jekyll and Mr. Hyde, the Phantom of the Opera, the Hunchback of Notre Dame and the Invisible Man.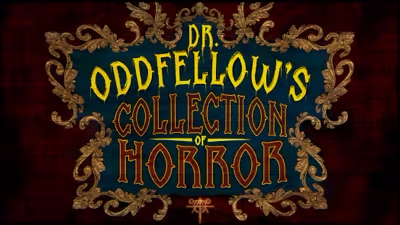 Dr. Oddfellow's Collection of Horror
Dr. Oddfellow will lure you into Halloween Horror Nights with a promise of immortality. As he lifts the veil on all the horrors to come, you'll soon realize you may not even survive the night.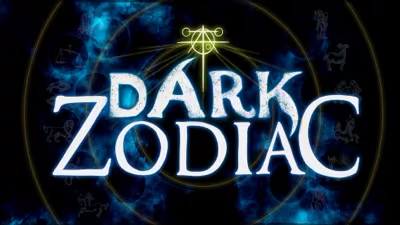 Dr. Oddfellow has entered a dark dimension to harness the power of the Zodiac and live forever. He twists the signs into malevolent beings who foretell your doom. As his star rises, yours falls.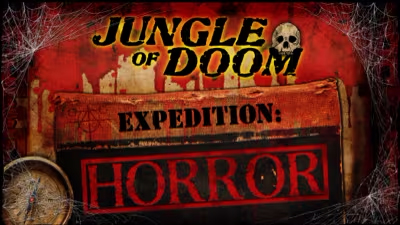 Jungle of Doom: Expedition Horror
In the 1920s, Dr. Oddfellow ventured deep into the darkest jungle, performing horrific experiments on nature. Now his monstrous creations are running amok and are coming after you.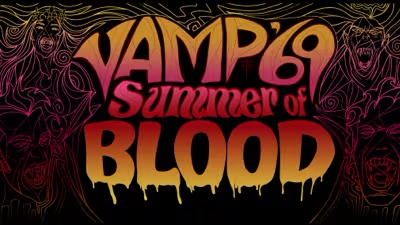 Vamp '69: Summer of Blood
At a 60s music fest in a small New York town, you'll jam to popular bands with fellow concert-goers until Dr. Oddfellow unleashes vicious vampires on the audience. They're out for your blood.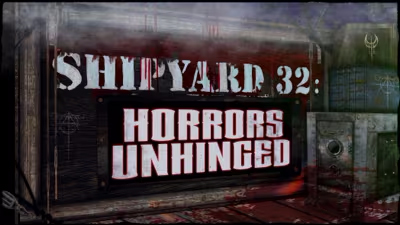 Shipyard 32: Horrors Unhinged
Enter a 1940s San Francisco shipping yard full of mysterious crates and cages bearing Dr. Oddfellow's symbol. Beware, his nightmarish oddities have now escaped, spreading fear and chaos in their wake.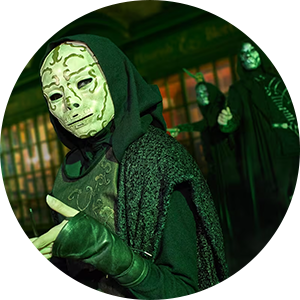 Death Eaters™ Encounter
For the first time ever, Death Eaters™, a group of Voldemort's most devoted followers, will roam Diagon Alley™ in The Wizarding World of Harry Potter™, looking to find others willing to show loyalty to the Dark Lord's cause.
Outrageous Live Entertainment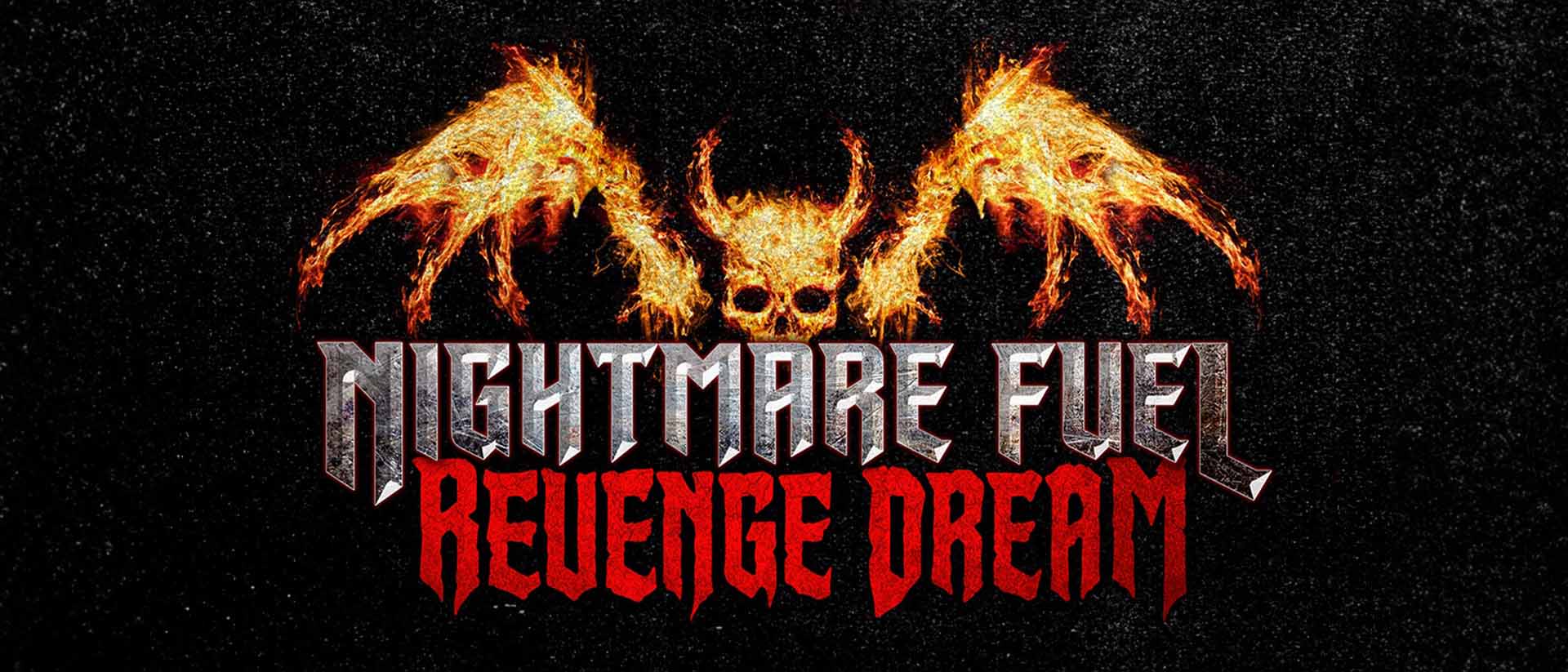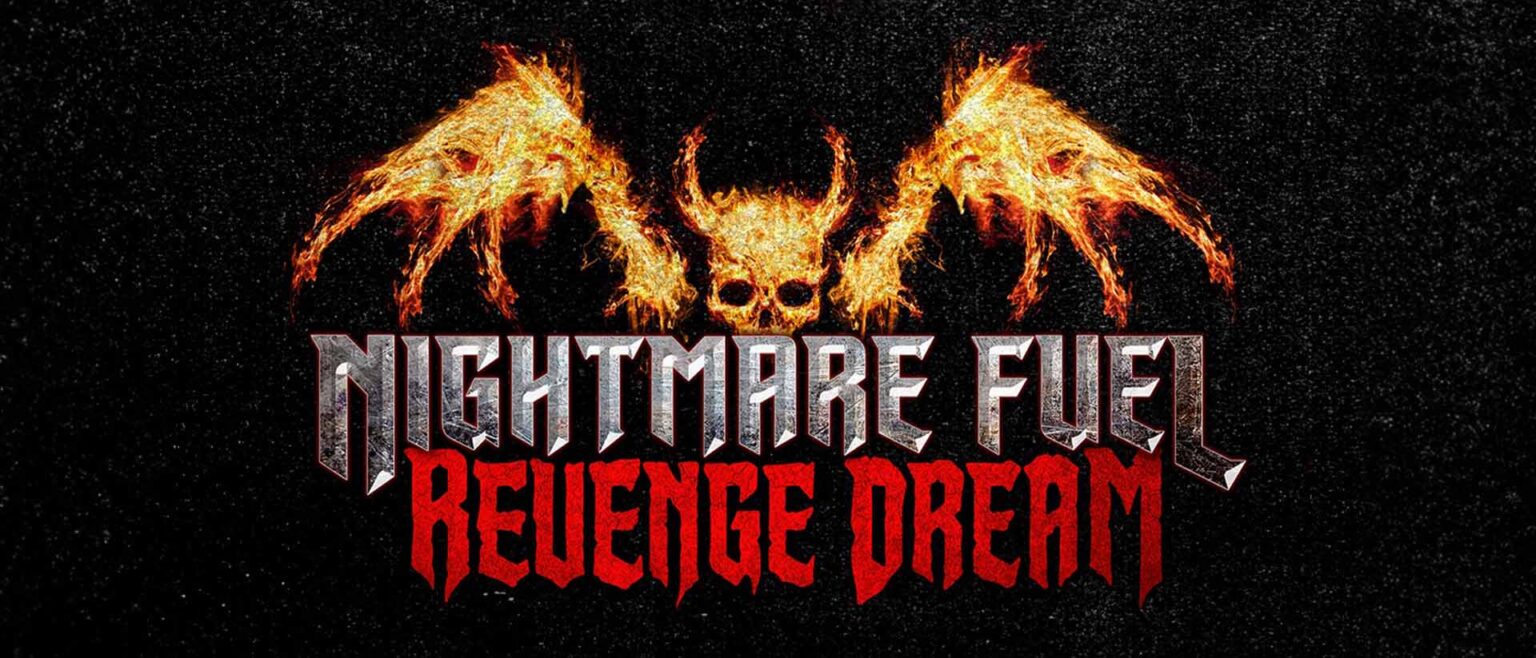 Nightmare Fuel Revenge Dream
The show that sparked your darkest dreams has reignited. Let your nightmares burn out of control as the pyro and aerial performers fire you up to the beat of metal and electronica.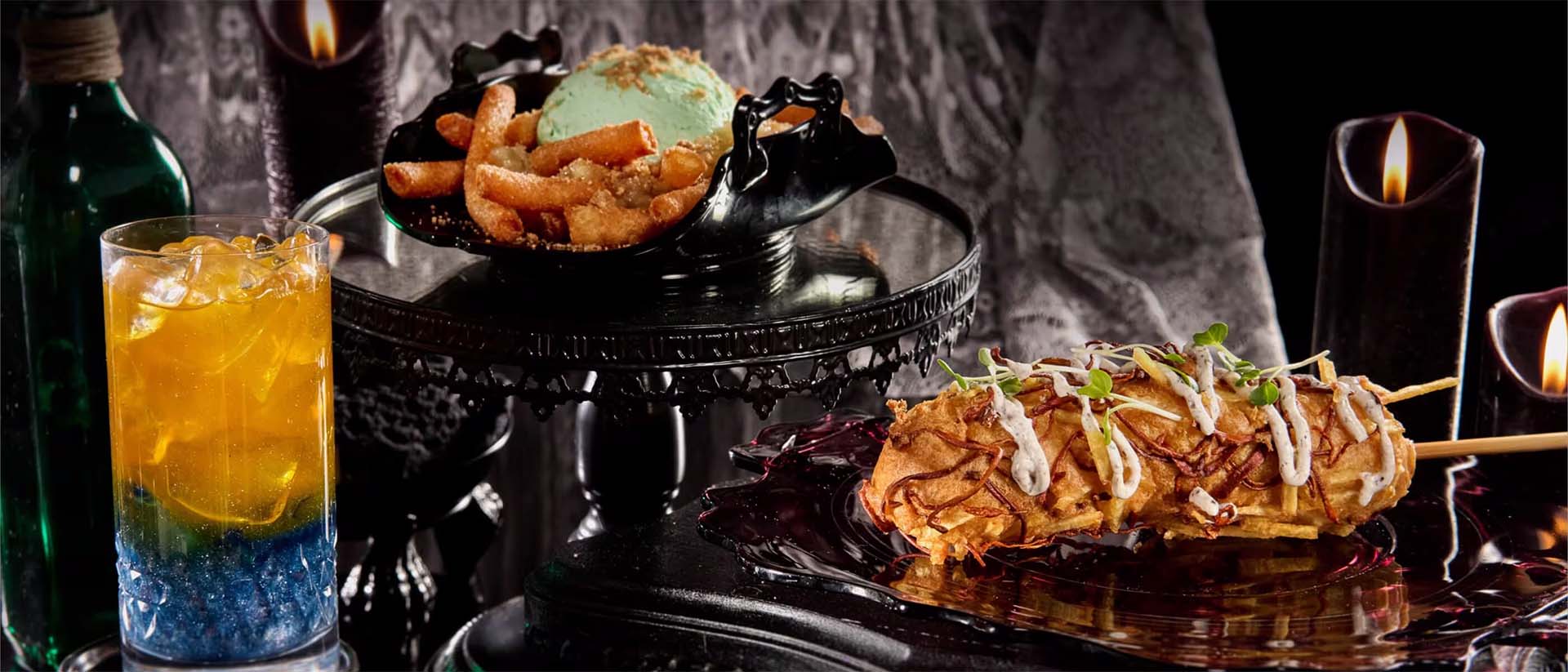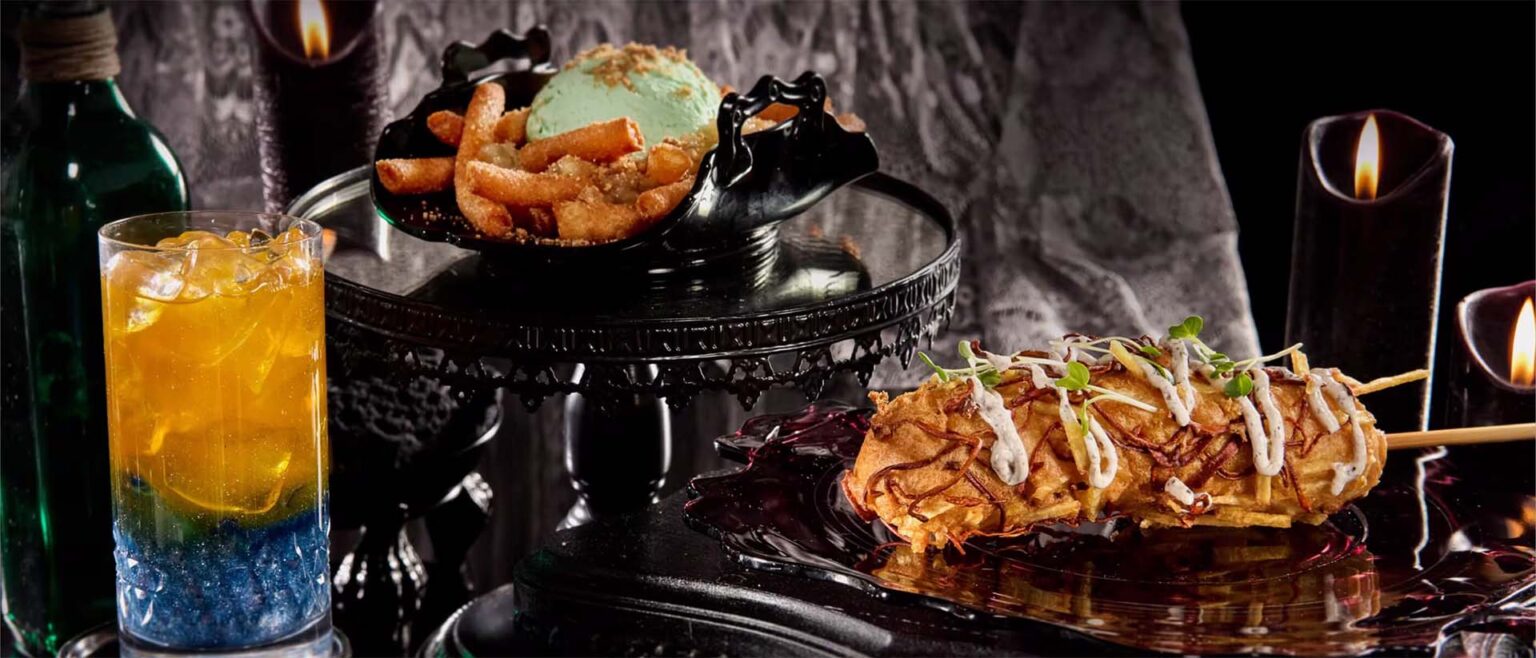 Scary Good Food and Drinks
Feed your fear at select dining locations, some featuring food and drinks themed to the 2023 event.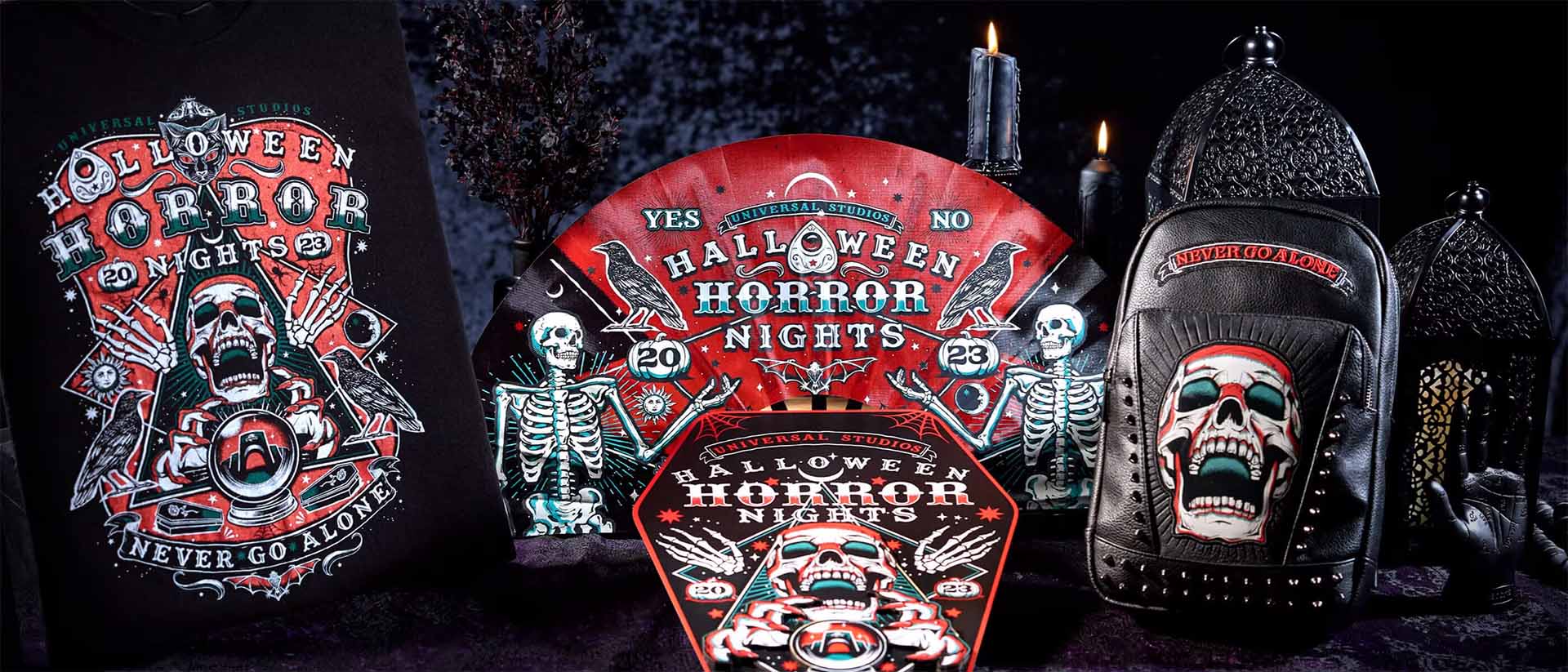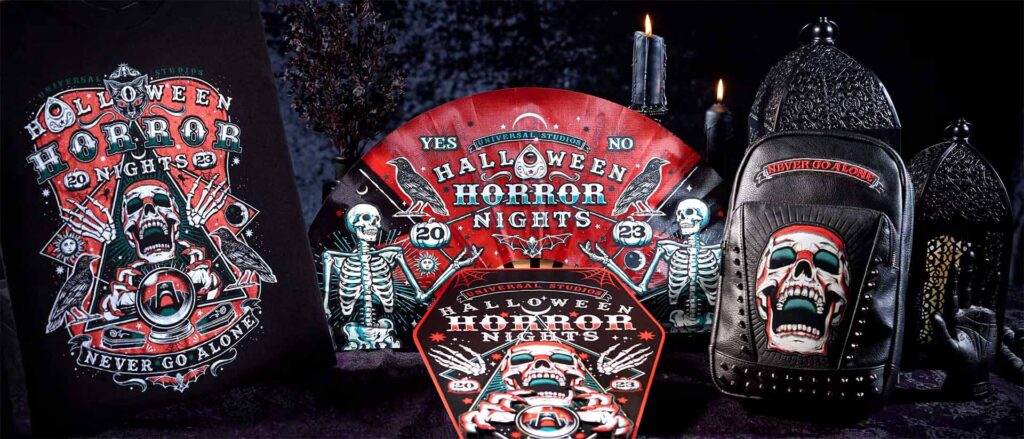 Rest your voice from screaming as you shop for themed merchandise at the themed Tribute Store.
Halloween Horror Nights is available on select nights from Sept 1st to Nov 4th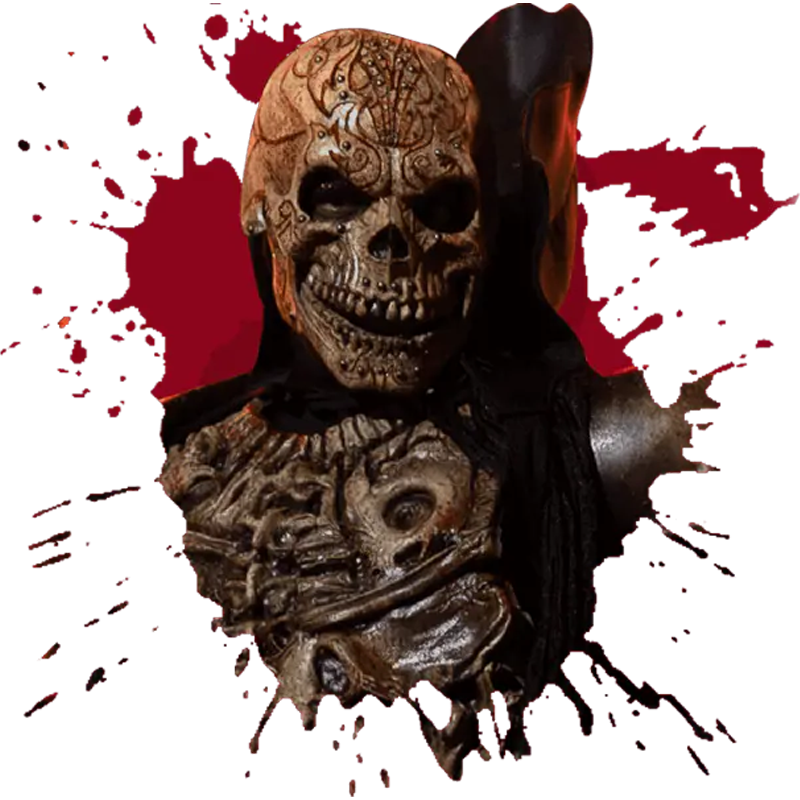 READY TO RESERVE YOUR PACKAGE?
Offer only available by phone 800-881-2972
Why Do I Get Such an Amazing Price?
FREQUENTLY ASKED QUESTIONS

SAVE
MONEY, PRICE MATCH GUARANTEE
We're so confident in our pricing that we're putting our money where our mouth is! Our price match guarantee gives you the peace of mind that you're getting the best rate available.

JUST
RELAX
, WE'LL TAKE THE REST
We know booking your vacation can be stressful. EpikVacations is a group of dedicated Vacation Specialists & Planners ready to book you the best possible deal in the most hassle-free way.

GREAT
EXPERIENCE
, BOOK WITH CONFIDENCE
Since 2004, Orlando's Magical Getaway has been a trusted leader in travel, having booked more than 200,000 room nights at hotels across the United States.