BEST OFFER OF THE SEASON!
PRICE MATCH GUARANTEED
BOOK IMMEDIATELY BY PHONE! 
GATE PRICE $138 | 86% OFF
Offer only available by phone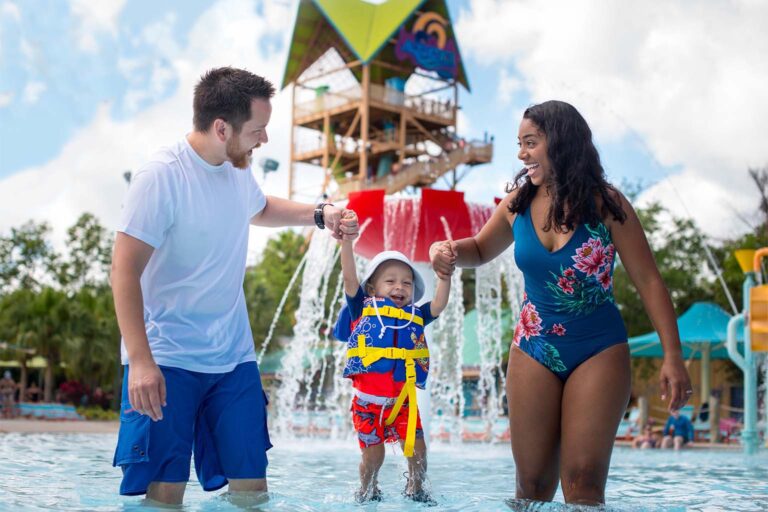 BEST PRICE OF THE SEASON PRICE MATCH GUARANTEED BOOK IMMEDIATELY BY PHONE! 
GATE PRICE $138 | 86% OFF
Offer only available by phone
800-881-2972
Aquatica Orlando Ticket Deals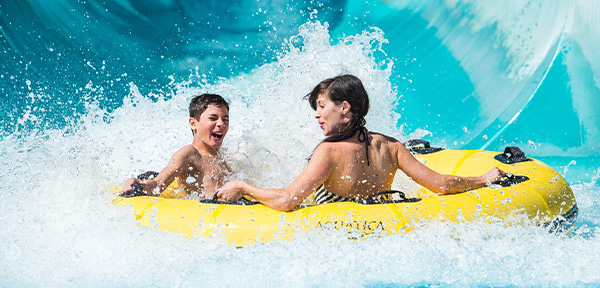 2 One-Day
Aquatica Tickets
Retail: $138 | SAVE: $119 | 86% Off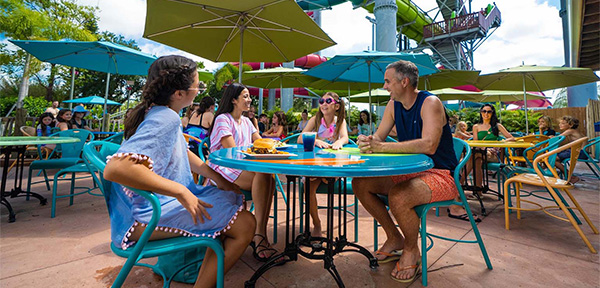 2 Aquatica Tickets +
All Day Dining
Retail: $161 | SAVE: $122 | 75% Off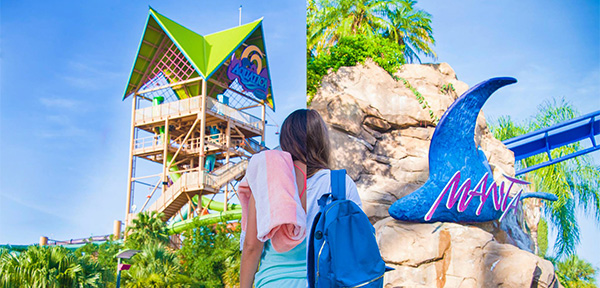 2 Park Tickets –
Aquatica + SeaWorld
Retail: $291 | SAVE: $212 | 73% Off

ABOUT THE WATER PARK
This one-of-a-kind waterpark is home to some of the world's most thrilling water rides, featuring 42 slides, rivers and lagoons and 84,000 square feet of sparkling white, sandy beaches. Aquatica offers exclusive attractions that promise unlimited fun, sending guests on amazing undersea adventures and through breathtaking animal exhibits.

TOP RIDES & ATTRACTIONS
At Reef Plunge, you'll splash, twist, and turn through over 330 feet of eye-catching translucent cutouts and rings. Zoom past a dynamic new underwater habitat that's home to a vibrant array of marine life.
Ray Rush is a fully-loaded water adventure with three ways to slide, splash, and soar like never-before.

On your mark, get set, go! Slide into all-new excitement on Riptide Race, the world's tallest dueling racer.
One of the Best Water Parks in the Country!!
Aquatica Orlando® Water Park
Are you ready to take your water park experience to the next level?! There is something for everyone at Aquatica Water Park in Orlando. You can enjoy over 15 aquatic attractions that cover over 50 acres! Soak in all the excitement with one-of-a-kind attractions, thrilling coasters, and up-close animal interactions. Relax and take in the scenery as you lie on a tube and float along a 1,250-foot long lazy river or chill by the waves at Aquatica's private beach.
Why Do I Get Such an Amazing Price?
FREQUENTLY ASKED QUESTIONS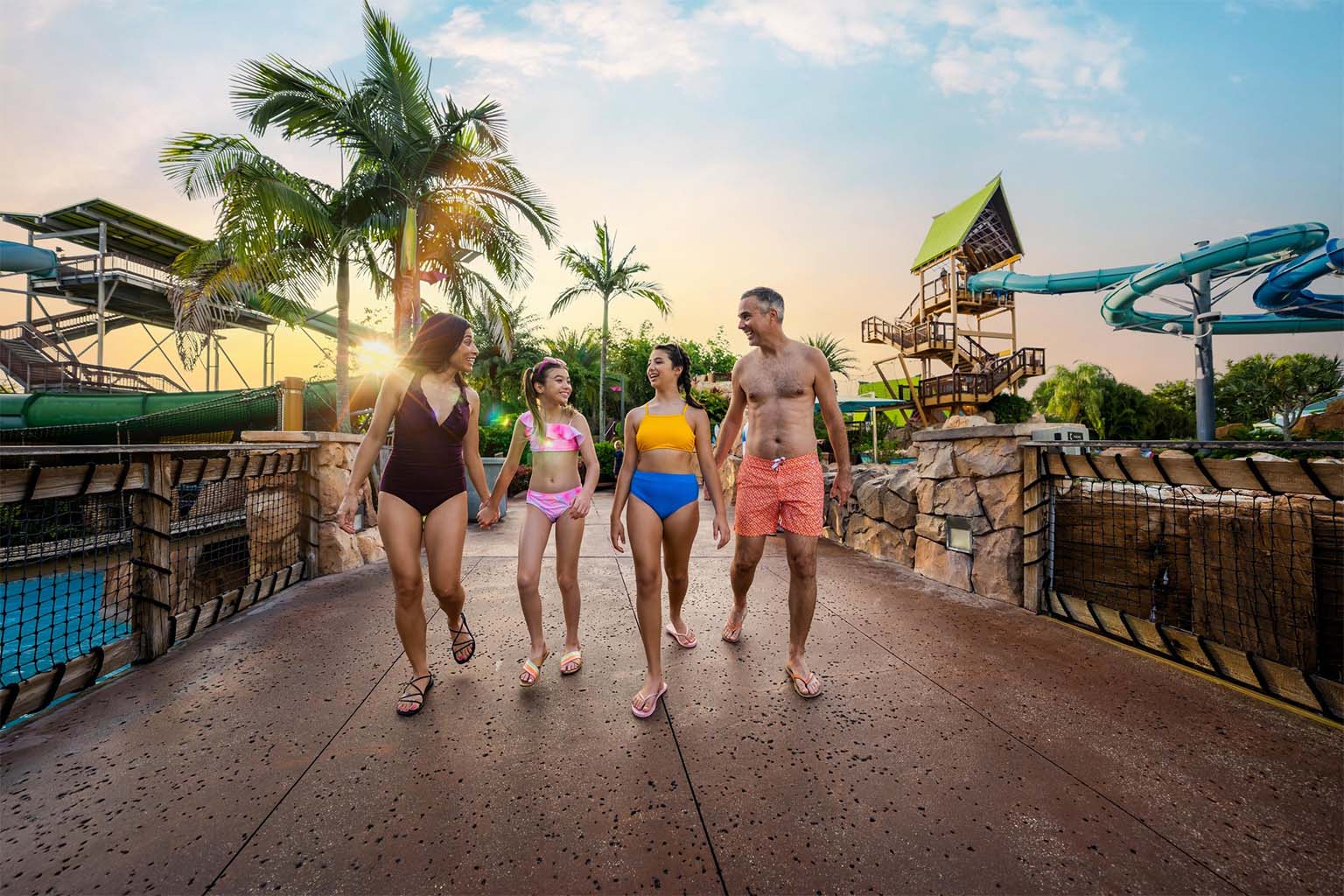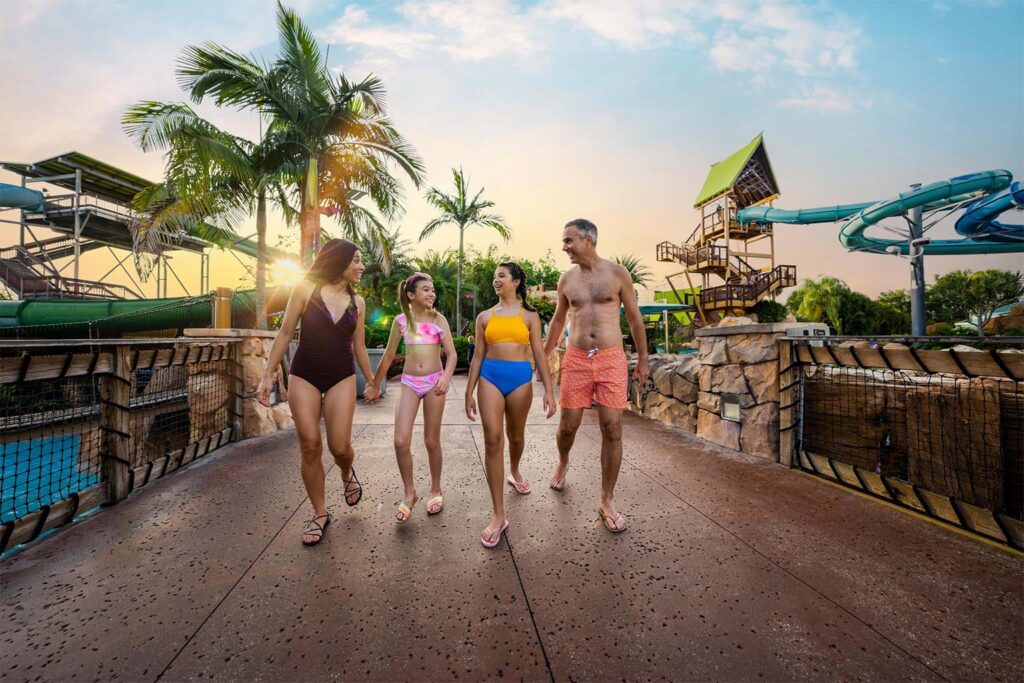 We're a company that strives to help people find the best of everything VACATION has to offer. Founded in 2004, we've been committed to providing our customers with excellent customer service, and quality stays for a great price.
"I normally book my family trips over the phone but, Orlando's Magical Getaway is now my new favorite way to book! Who would I thought it would take a few clicks to get an affordable fun wholesome trip?!"
"I was nervous at first booking such a cheap trip but, it was the best experience in Orlando. My kids got to experience the Magic Kingdom for the first time. The site was a smooth seamless experience! I recommend to all my friends and family out there."
"Using Orlando's Magical Getaway was super easy and simple! Jocelyn, our booking re was awesome, she really helped plan out our family trip!"